I wanted to put shocks on my TD so I priced the Monroe retro kit
http://www.monroeheavyduty.com/monroeHD ... trofit_kit
It was going to take 10 days to special order it and it cost $80. Wrong answer! I decided to build my own. I researched shocks, looking for shorter but I came back to the Monroe 555002, it just fit.
I first fabed two lower mounts out of a piece of steel angle iron.
I picked up some Grade 5, 5/8" bolts for the top mount from Ace Hwd. My "Kit" now contains (for each side): a long bolt for the top mount, a couple of washers, nylock nots for both top and bottom bolts, the shock, and the bolt that came with the shock.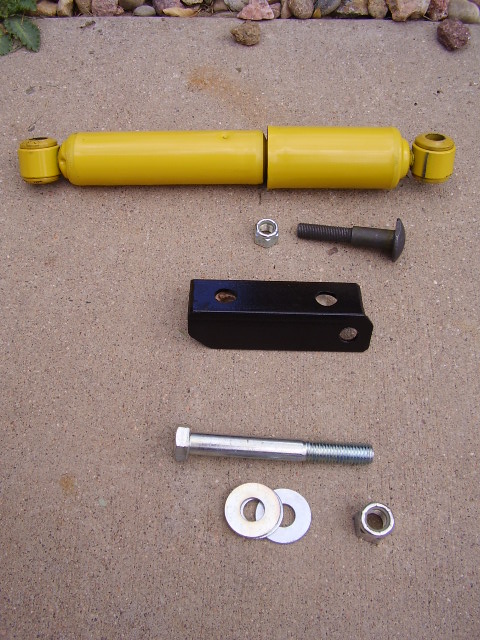 The top mount is a simple 5/8" hole drilled thru the frame, a couple of washers, the top of the shock, a washer and the nylock nut.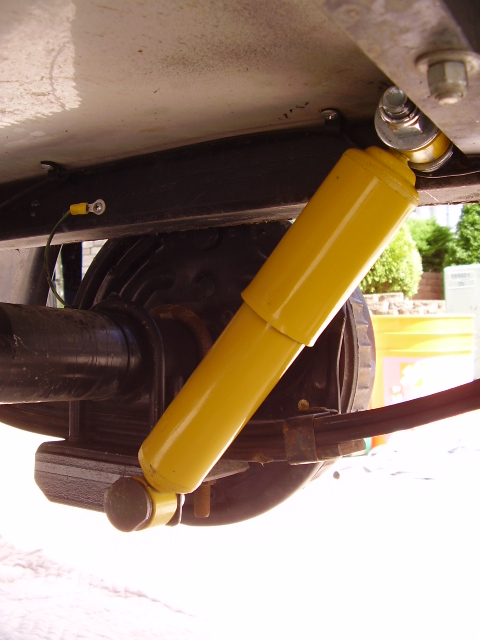 The bottom mount is the piece I fabed. It is very simple. A piece of angle iron, two holes that the axle "U" bolt goes thru, a hole for the bolt that comes with the shock. I did cut about an inch off the bolt to help with the tight clearances. I bolted/torqued the axle u-bolt with the mount under the spring cradle, then bolted the bottom of the shock to the mount. The two bolts are CLOSE.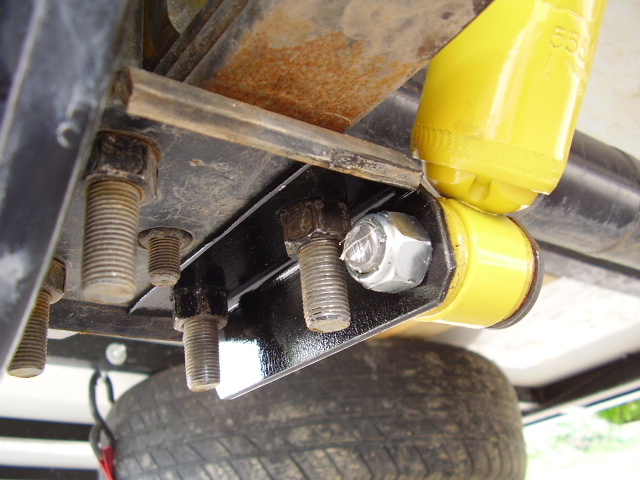 I haven't taken it for a road test yet, but when I do I will do a follow-up report.
Oh, the total cost of this project was: $50 for the shocks and $8 for the bolts, washers and nuts.