Hi all, been a while. I've just been enjoying the teardrop and have decided to upgrade to gas props for the hatch. Did some research and have been looking over danlott's calculator. I'm hoping Dan or someone out there can look over my photos and data and educate me on how this all works. I want to end up with the much talked about gas struts that help me raise and lower and don't put too much strain on my living hinge.
First my hatch length which comes to 51". Hope I haven't overdone the photos, just want to be sure my method is correct...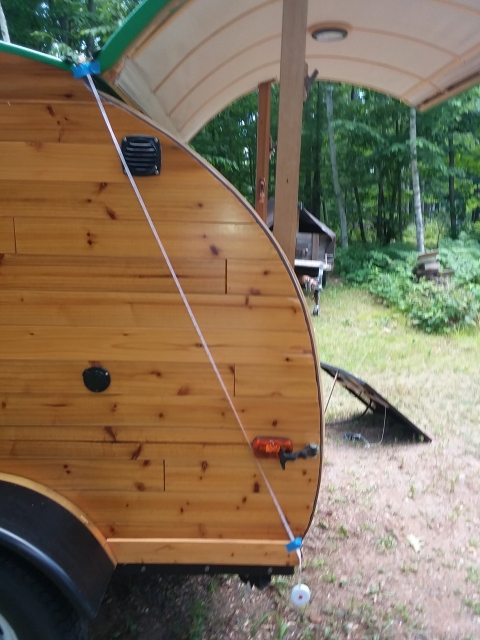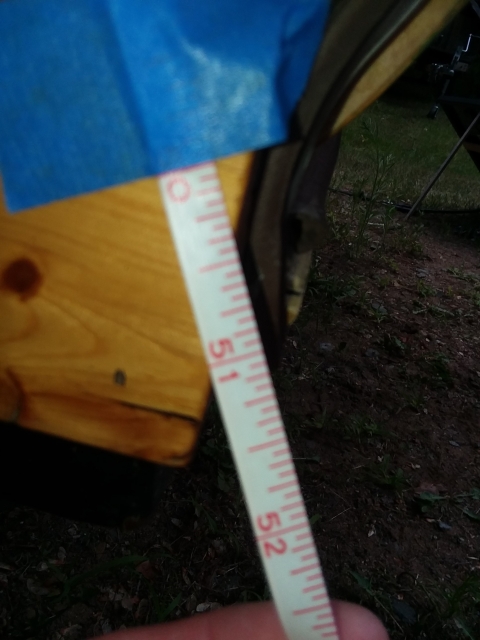 Entering that data into the calc it comes up with an ideal extended length of gas spring in inches of 30.6" And, number of springs left at "2". This is where I become confused. I'm thinking I then go to finding gas struts that will extend to this value (or close) and enter the actual I find. I don't understand why I am doing this before I find out the required force of the gas struts as that will further limit my sources for struts, correct? So, I go looking around and the struts are either about 27" or 36". Nothing found so far around 30"
Let me add photos and data I've measured and see if someone can help me get to the next step. Using the following method I come up with a hatch that weighs 54.3#. Round that down to about 54 or less due to the 2x2 and other blocks of wood adding weight to the final number.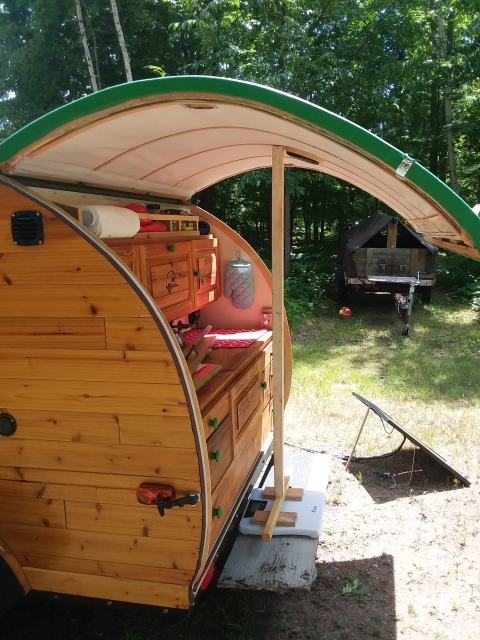 The next four photos show the hatch and galley areas that the strut will attach to. The first two photos show that the current and hopefully final hatch end attachment point is 24" from the hinge. I'm OK if that is not a viable point to attach the hatch end of the strut. It would just make installation easier.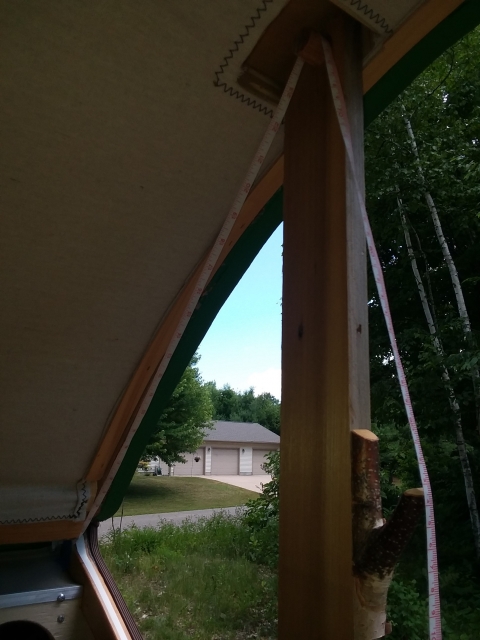 Current attachment at 24" from hinge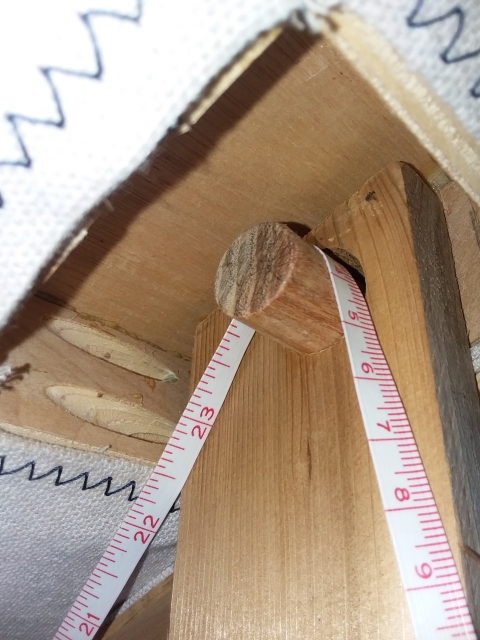 Below shows current prop stick and available area for new mounting point. I have a "blueprint" of the interior structure of the wall. If it's not possible to attach into "meat" I don't mind adding a large wooden plate on the wall to support the anchor of the strut.
Total height available in this area to attach galley end of strut. A little over 40" of height.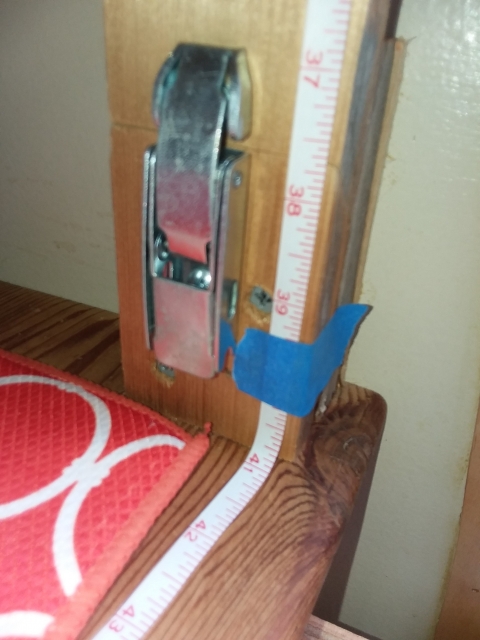 So, thanks in advance for your input so I don't end up drilling a plethora of holes testing the action of a set of struts. Also, if you have a source for struts that'd be super. I have looked at this guy on ebay and he seems to still have an abundance of options...
https://www.ebay.com/usr/strut-your-stuff-here?_trksid=p2053788.m1543.l2754