It's been seven years since I built my weekender (Super Bee) and I haven't seen where anyone has tried to steal my "innovative" tailgate hatch so I thought I would throw it out as a reminder. I created a tailgate style hatch to eliminate the large bulky one piece hatch that created issues with weight and sometimes got in the way of the galley when raised. My tailgate hatch was very simple to build and seal and much easier to set up when camping. Here are a few pics:
The hatch was basically in two pieces. The light weight top hinged up on a hurricane hinge and was supported with a simple piece of 1/2" electrical conduit on each side. The rear tailgate portion simply folded down flat providing easy access to the galley area.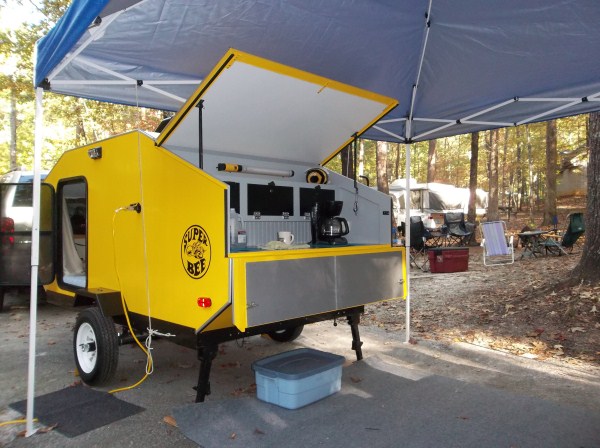 The two pieces closed tightly with simple seals and were totally watertight. The rear tailgate locked in place with a simple barrel bolt on each side inside the galley area. The top was held down with three draw latches fastened to the tailgate. (and yes those are dual exhausts in keeping with the original Dodge Super Bee name)
The simple galley had a two piece plywood countertop that would slide over each other or both could be simply lifted out for access to storage below. The storage area was used for coolers, camp stove, and cooking gear.
Side view.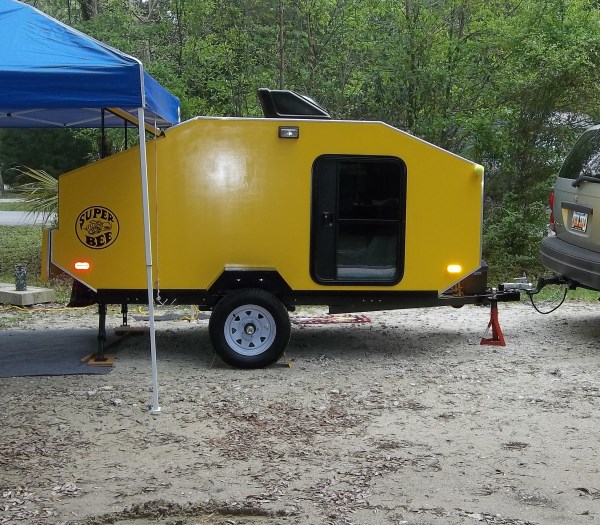 If anyone is interested in this type of hatch, you can see all the construction details with lots of pics at my journal:
http://tnttt.com/viewtopic.php?f=50&t=49333
Feel free to message me if you have any questions.