I really wanted to show some REAL progress, but I keep changing things. So it's one step forward, replan two steps, one step forward again.
I did get the deck down and attached.
Then I decided curved rockers with an 'upswept' rear rocker would be more attractive. So...
Then, after I had the profile completed (after many-many redesigns), I decided one last time to 'enhance' the cuve from all radii, to one with an ellipse. The result will add about 1 1/2" to 2" more headroom over the table. (In theory).
In reality, it actually simplified layout; consolidating two curves.
So I have curves... alright, almost ONE curve.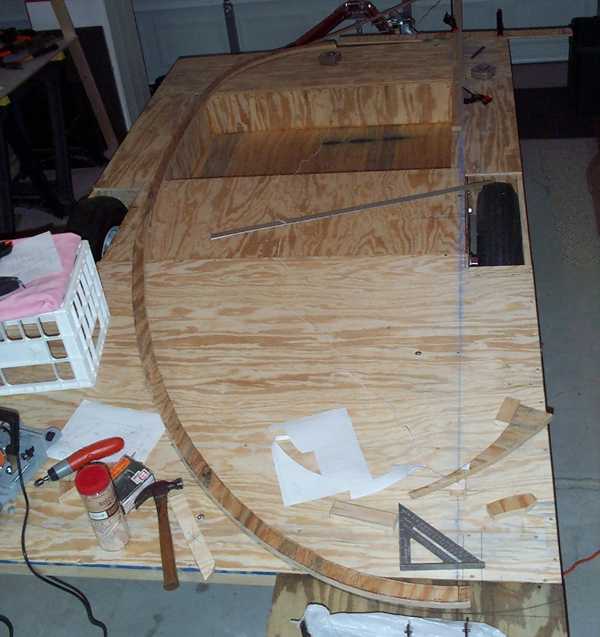 Current profile...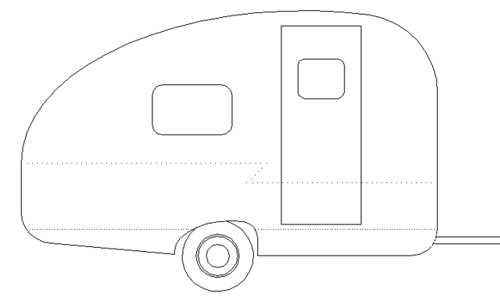 So progress. SOME progress.
(I feel compelled to make an effort before posting.)