*****
Free

3D Virtual Visualization Software
*****
Mike Schneider the TTT&T founder wrote:Recently I came across a really great, simple way to share trailer models
with the world! It's called Virtual Reality. My CAD program exports virtual
reality (.wrl) files and all you need to view these files is two programs.
ModelPress Reader a free install program for PC's and a free Internet
Explorer or Firefox plugin called "Cortona" for both PC's and MAC's.
Mike wants to share these free Parallel Graphics programs to enrich the
experience of building and or seeing CAD files of trailer designs. He would
like to expose new and old hands on this forum to the possibilities of seeing
designs in a virtual reality. He knows there are many CAD programs and
3D virtual reality viewers out there but would have you take a look at the
ModelPress Reader & Cortona 3D Virtual Reality Viewer at this time as a
step into the Virtual reality viewing world of drawings.
1)
This Thread is an attempt to instruct the novice who would like to know
more of how to
take measurements and find any dimension for your trailer
CAD design, using
modelpress reader
.
2)
Then be able to take your creation and see it in
three dimensions by
moving it around in a virtual world
without having to learn much computer
aided design using
Cortona
.
3)
It is intended here that you are working from an already completed CAD
.wrl file. That is that someone has already created the CAD drawing and
saved it in the .wrl format. To create a CAD drawing is out of the scope of
this information given here of taking measurements and seeing the design
in a virtual environment.
The flow of this post follows.
First
we will show you how to install the
modelpress reader
.
With this tool you will download .wrl files and then use them off line with
the Modelpress reader to get exact measurements of your designed trailer.
A)
This is to be downloaded and installed like a program on a

Microsoft platform only NOT MAC

.
B) Modelpress reader will tell you any dimension you want to know.
Second
we will show you how to install
Cortona
, a
browser virtual reality 3D add on that will allow you to see a CAD design
in all positions.
A)
This browser add on can be used on

both MAC and PC platforms
B)Cortona is good for a spin letting you view your design from any direction.
Third
we will have some shared .wrl file examples for you to experiment with.
End of explanation of flow
******
Definitions:
VRML (Virtual Reality Modeling Language)
are WRL files, with ".wrl" extensions
Introduction to VRML
VRML Primer and Tutorial
Other sources for VRML
3D = three dimensional
(CAD) = computer-aided design
Virtual Reality
End Definitions
******
Start
3D CAD Visualization Software with (WRL) files

used for measurements
The ModelPress Reader views the highly-compressed 3DF files as well as
VRML, STL and HSF formats. It can be a standalone desktop application, be
embedded in another desktop application, or be embedded in custom Web
pages to be a Web-delivered control, designed to work with Microsoft
Internet Explorer.
Download ModelPress Reader

(

ModelPress Reader.exe

) for PC's,

this is the free download
ModelPress Reader review the features
Embedding the MPView Control in Microsoft Office Products
Instillation ModelPress Reader:
After downloading the
ModelPress Reader.exe
file:
Install the file and reboot the PC
There will be an Icon on the desktop that will be used to open the program
Getting started ModelPress Reader:
Example

of how to get started and use the ModelPress Reader:
Download
winterwarrior.wrl file to your desktop:
(right click as select "save as")
http://www.mikenchell.com/images/winter ... arrior.wrl
Click
on the ModelPress Reader Icon that is on your desktop.
The ModelPress Reader will open.
Click File
>
Click Open
Find the winterwarrior.wrl

that you saved and

open that file

.
Experiment with Measurements
Example of what you can see and measure: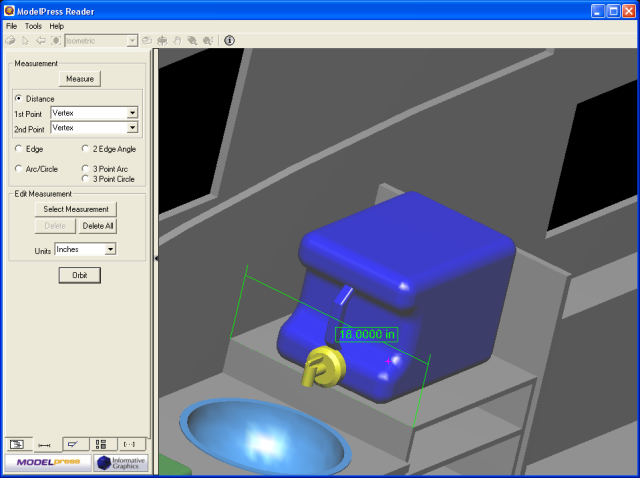 Other downloads
ModelPress many product options for downloads of free and cost products here
End ModelPress Reader
******
Start
Explore CAD files in 3D Virtual Reality
A program called "Cortona" using (WRL) files,


will spin your CAD design in a virtual space to see every angle

.
Complete Web3D viewer!
Cortona® VRML Client is a fast and highly interactive Web3D viewer that is
ideal for viewing 3D models on the Web. A set of optimized 3D renderers
guaranties the best visual quality on both PCs with the latest video-cards
and those with more basic video card capabilities.
Cortona VRML Client works as a VRML plug-in for popular Internet
browsers (Internet Explorer, Netscape Browser, Mozilla, Mozilla Firefox,
etc.) and office applications (Microsoft PowerPoint, Microsoft Word, etc).
But Cortona Client is more than just a plug-in! The powerful Automation
Interface allows you to add exciting 3D capabilities to your Web site and
standalone applications.
Process for loading the "Cortona" 3D Virtual Reality program for

PC's
So first task will be to load the "Cortona"program
Cortona Version


System Requirement needs for your compute

r click here for PC's
Installation for PC Cortona

FREE browser add on here

...
***
For

MAC

installations:
"Cortona" MAC OS X
"Cortona" MAC
******
Basic instructions for use of "Cortona" 3D Virtual Reality program
User Guides
After installing Cortona into your browser you will be able to virtually view
the examples below just by clicking on them. The browser will open a view
of the image automatically.
Note:
Basic use of Cortona:
Click on the STUDY button
Click on the PAN or TURN buttons for different views
USE your ARROW KEYS on your keyboard to move the image.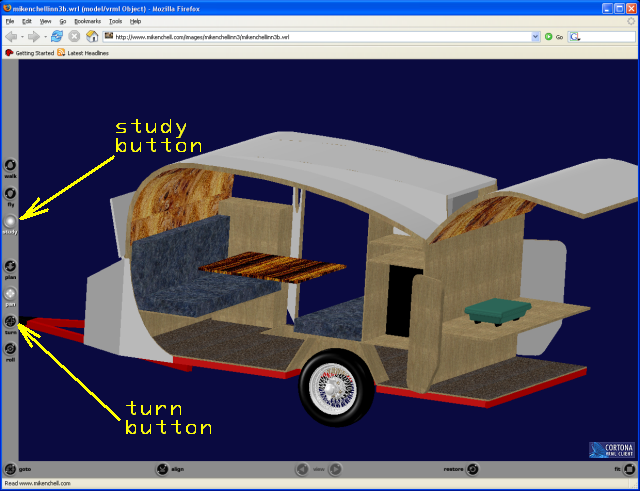 End Cortona
******
Start
WRL Shared files:
Introduction to VRML = (.wrl) files
VRML Primer and Tutorial
Other sources for VRML
Some ".wrl" files that Mike and others have ready to share with you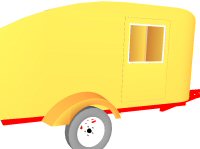 http://www.mikenchell.com/images/aero-simple-vrml-1.wrl
http://www.mikenchell.com/images/aero-simple-vrml-2.wrl
---
Final design of the Weekender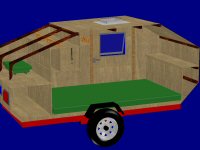 http://www.mikenchell.com/images/finalw ... kender.wrl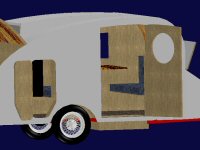 http://www.mikenchell.com/images/mikenc ... llinn3.wrl
http://www.mikenchell.com/images/mikenc ... linn3b.wrl
---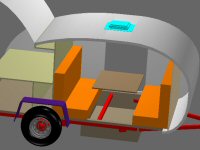 http://www.mikenchell.com/images/deansdesign3.wrl
http://www.mikenchell.com/images/deansdesign4.wrl
---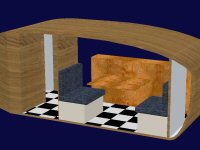 http://www.mikenchell.com/images/dinette2.wrl
---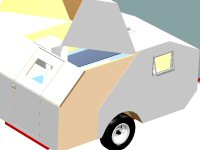 http://www.mikenchell.com/images/heatwave.wrl
---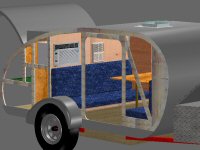 http://www.mikenchell.com/images/lildiner2.wrl
http://www.mikenchell.com/images/lildiner_54x11ft.wrl
http://www.mikenchell.com/images/lildiner_c.wrl
---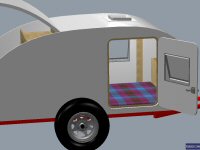 http://www.mikenchell.com/images/longweekender3.wrl
http://www.mikenchell.com/images/longweekender32.wrl
http://www.mikenchell.com/images/longweekender33.wrl
http://www.mikenchell.com/images/longweekender34.wrl
http://www.mikenchell.com/images/longweekender35.wrl
---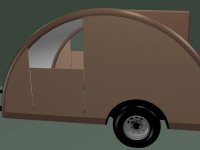 http://www.mikenchell.com/images/newconcept.wrl
---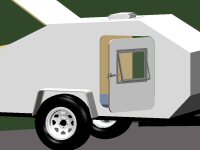 http://www.mikenchell.com/images/weekender.wrl
---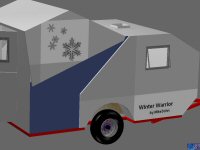 http://www.mikenchell.com/images/ww1.wrl
http://www.mikenchell.com/images/ww2.wrl
http://www.mikenchell.com/images/ww3.wrl
http://www.mikenchell.com/images/ww4.wrl
---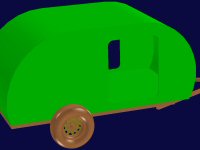 http://www.mikenchell.com/images/x95.wrl
---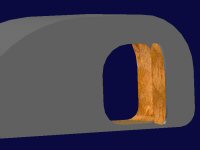 http://www.mikenchell.com/images/2plus1.wrl
---
http://www.mikenchell.com/images/winter ... arrior.wrl
End shared files and end of post