I've been waiting almost three weeks now to get six pieces of stainless steel cut at work on our plasma cutter.
I need either a DXF or DWG files for our programmer to enter into the burning software.
To help speed things up, I've created these three drawings (Below) with refernce points and radius sizes to make it easier and faster for someone that knows CAD.
Everyone at work, including myself are very busy... Just wish I knew how to use CAD... I'd be putting those fenders together this weekend.
I'm hoping someone here would be able to draw up what I need on CAD and shoot me the file.
Columnes on the left are reference points. Columnes on the right are radius sizes and radius center point references.
Thanks!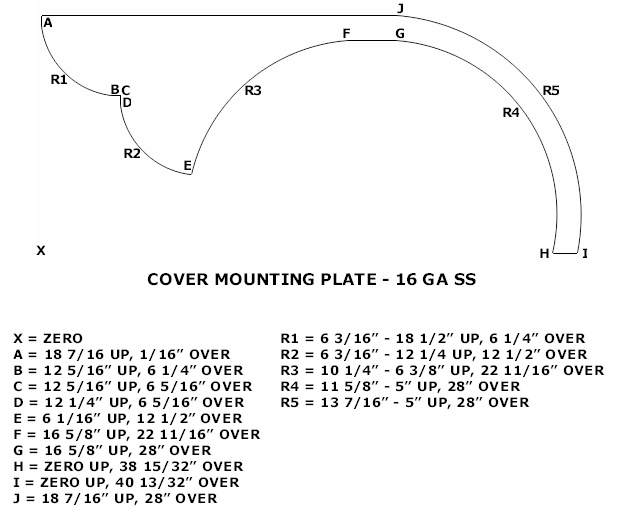 It sucks not knowing how to use CAD...