Hi everyone,
We are happy to be part of this community.
We are a big fan of teardrop trailers. Our two main models are based of the classic aluminum teardrop.
XOC-R
XOC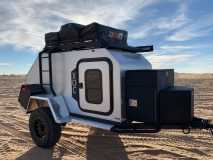 We are happy to discuss building you one of our off-road trailers.
And my signature is a picture of both together!