Took a long weekend and visited my hometown - Carlsbad NM.
First night stayed at Lake Avalon (Just north of Carlsbad).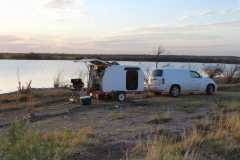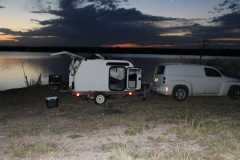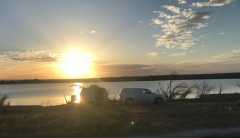 Spent Saturday in the desert and camped at a BLM campsite (32.204698, -104.334665) just south of Carlsbad.
Campsite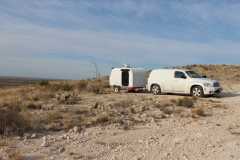 Road to the Caverns (I have been several times and didn't go down this trip).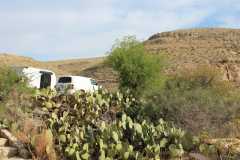 The highest point in Texas (from the caverns parking lot). Guadalupe Peak.
In the center of the picture you can see green in the desert -- that is Rattlesnake Springs NM. (from the caverns parking lot)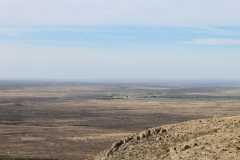 The road back down.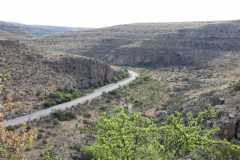 Lunch at Rattlesnake Springs.
Supper with my sister and her family (I am at the top of the picture with no hat).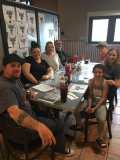 It was great to get out of town again - the trailer is getting more comfortable with every use!
Thanks to all who make the site what it is!