We wanted to attend the Walk The Winds gathering near Pinedale, Wyoming this July. The challenge was getting there from Texas. Road Trip!
The first of many stops to tighten the kayak straps, and a photo op. Also the first kayak compliments. Distance from home 8 miles.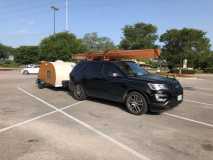 Getting out of Texas takes a long time.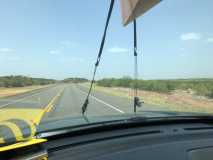 It's dry out here.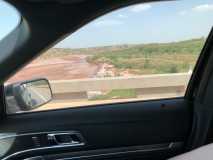 It's also windy out here.
Rest break at the Slug Bug Ranch near Amarillo.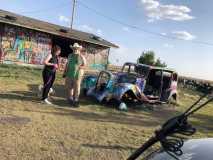 Graffiti artist at work. Note dog on the lookout for "The Fuzz".