You can see the tongue box on TD#1 in this photo. I haven't loved this thing since installing it. Leaks, which causes some mold and it is poorly designed for storage space. I mostly keep unused crap in there with the exception of a small folding table and a couple wood platforms I made to put outside my cabin doors to keep my feet out of the mud.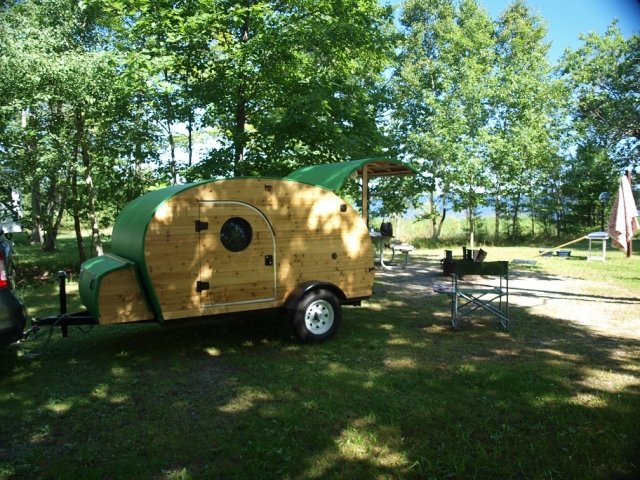 I removed the box and have been thinking of a new design that is less stylish box than utility box. I'm picturing a rectangular 48" wide 24" long and about 12" tall squarish thing made of 3/4" plywood sealed with PMF just like the TD. On top of the box will sit fork mounts and a "cup" to cradle the rear wheels. The TD is 61" wide. Both my mt bike and road bike will easily fit on the 48" box. Here's the tricky part. The tongue box will have two watertight drawers opening to the curb and roadside. One will fit my table and platforms (26"x20"x4" stacked) with room to spare and the other side will hold small tools, chocks and the like.
I know I can fit two bikes on there as I typically remove pedals and turn handlebars to discourage theft. I think the drawers will have a homemade hatch that opens to access each drawer. I searched tnttt for something along these lines. While I found many creative ways to add bikes I didn't find anything with drawers which should give me good access to my tools and other items that I use regularly.
I'm open to any suggestions or warnings...