In the fall I purchased a new F150, this time an extended cab to make traveling with my nieces and nephews possible.
Before it got too cold I added some wooden side rails stained to match the td. I spar urethaned them too. Then I stored them in the gargage for the winter since there's no camping going on here.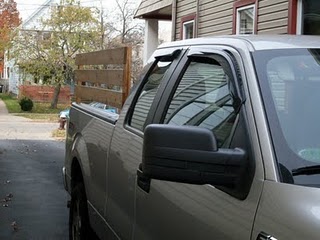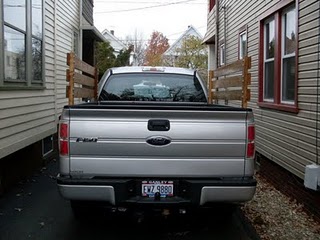 With the extended cab I'll have some overnight camping trips where I can sleep in the cab and I won't tow the td all the time depending on what rivers I kayak. So I bought a cargo carrier and I'll be working on a chuck/storage box. This way on a overnight or quick trip I can sleep in the truck and cook off the back.
I found some access doors on ebay at a reasonable price that were keyed alike. The sun was out and it warmed me up enough to start on a template for the doors. It also helped me visualize how high I want the box since I'll be using it to prep or cook off of. It got cold after the first cutout so there is another door the same size to add.
It's fun to get started on another project................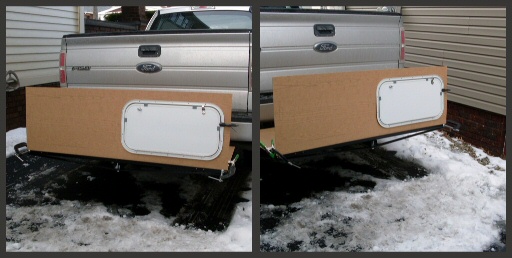 Barb