I have mentioned several times that I am not a decorator well someone decided that I should think about using a sorta cafe look. I when I was going to purchase material for the TD I ran into a friend and she gave me some bits and pieces of material . My daughter in law gave me some material a year and a half ago and then when I mentioned I was ready to decide on decorating my friend pulled two yards of material out to give to me. I did not pick out any of these They were picked for me YEA!!! So here is the beginning of my decorating.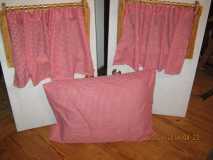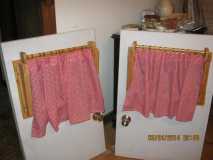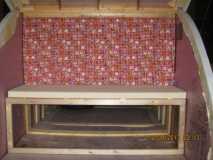 I have the large piece my Daughter in law gave me that I am using it to make a little quilt. I will put pictures on here of it later.
I am thrilled that it seems that I now have decorating " done by friends" I have sorta fell into it. and I was so worried!!!
Mary C.