Usually everyone uses the paint-on asphalt. That looked messy and not like the most fun. I used asphalt based window flashing:
http://www.lowes.com/pd_286475-81326-TS ... Id=3055547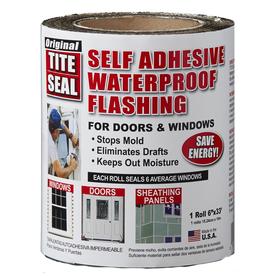 It's about $13 for a 9" x 33' roll and I needed 2 rolls to cover and overlap the underside of my 6'x8' trailer. It's probably 1/32" of sticky rubberized asphalt with a thin protective film on the backside. I applied it from front to back but the stuff is so sticky I don't think 70 mph wind or water would penetrate even if it was backward.
I figured by the time you buy a gallon of tar and a brush to toss and some disposable gloves the $26 of flashing is the same price and a better sealant/protector. I hope people see this idea and find it useful!