Imagine my subtle disappointment last night when I pressed the axle bearings off and found this mess lurking under the left side race.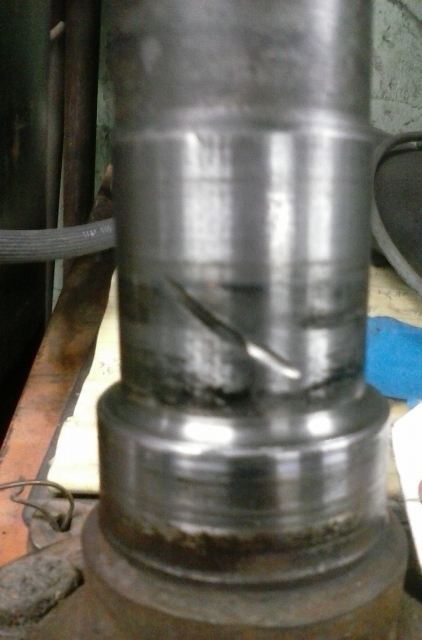 Some prior monkey had used a cutoff wheel to cut a previous bearing race off of the axle shaft and gouged whole hog into the shaft. Rookie mistake.
Two schools of thought: (1) the PO was wheeling 35 inch tires and didn't break it, he broke the spider gears instead, so go ahead and run it (two of my mechanically minded coworkers were fine with this approach) and (2) if it does break the fact that it is a non-C-clip style axle really will not make a difference; it will break right in the axle bearing and the wheel would most likely part ways with the vehicle; do it once, do it right, you're in this deep already. I found a replacement listing on Amazon for $153 w/free shipping, so I think I am going that way, but it could take a week to get here.