I started out using Tic-Tac containers for spice storage. They worked great as far as size, and how they would fit together in a bin, but they aren't very airtight and allowed humidity to clump some of the contents. Then I found some small craft storage containers at Hobby Lobby and JoAnn Fabrics that worked great. They are small, with a screw top. And they come in a nice storage box.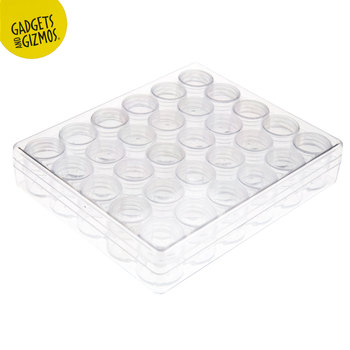 https://www.hobbylobby.com/Beads-Jewelr ... p/80674224
I also use some of these containers that screw together in a stack. They come in a couple of sizes and are larger than the small bead ones.
https://www.hobbylobby.com/Beads-Jewelr ... s/p/114896